Whether software, streaming or service – the trend towards "subscription models" has gained in importance in recent years. The automotive industry is also increasingly turning to subscription models as an alternative to purchasing or leasing. In addition to car manufacturers (Volvo, Volkswagen, etc.), some startups (Cluno, like2drive, etc.) and Sixt also offer a car subscription. These are characterized by short contract terms and thus a high degree of flexibility . Cars can be exchanged after a few months if necessary, or the subscription can be cancelled.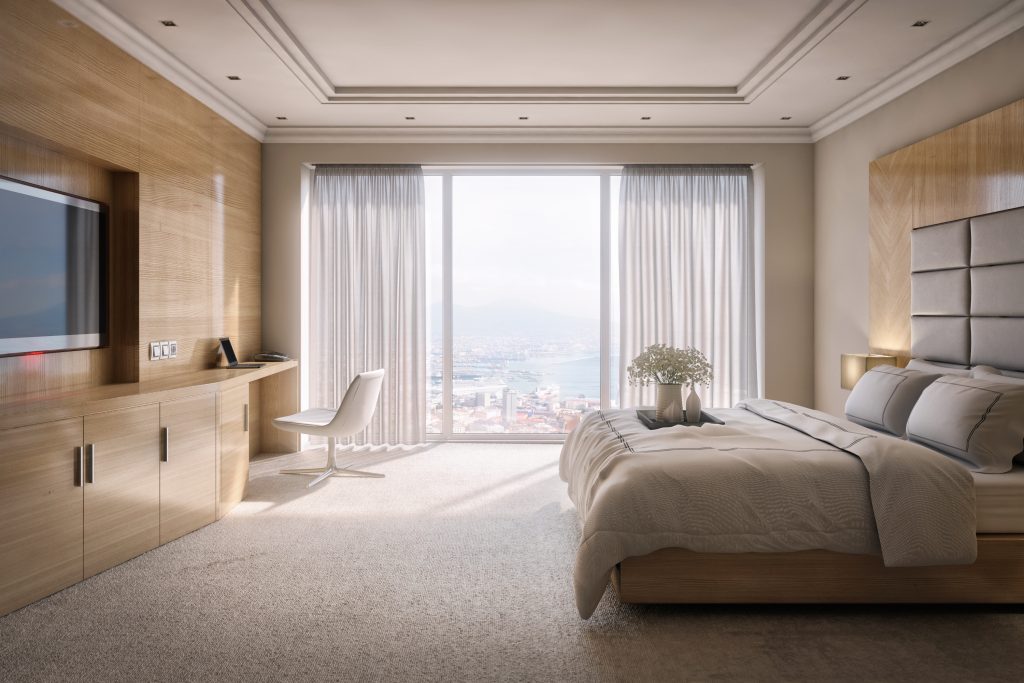 The hotel industry also offers "subscription models" that enable long-term stays in hotels. In particular, the focus is currently on high-priced offerings in the Asian region .
In the wake of the Corona pandemic, many companies have been forced to rely more on home offices and make their work models more flexible. For example, many companies are planning for a higher proportion of home offices in the future than before the pandemic (for details on home office arrangements at DAX40 companies, see: "NewWork@DAX40" ).
This development offers new opportunities for hotel subscriptions even in the three- to four-star hotel segment. If an employee does not live near his office and less presence is required at the place of work, renting a (second) apartment is usually not worthwhile – a hotel subscription is the alternative.
A hotel subscription offers the following advantages:
Hotel subscription as an alternative to a second home.
Constant monthly costs via the subscription model enable planning security.
No long-term commitment as with a lease.
The number of nights can be adjusted monthly to individual needs in the hotel subscription.
Elimination of second home tax with hotel subscription.
Other advantages of a hotel subscription vs. of a second home are:

MyFlexHome offers you an alternative to a second home or a long commute. We are currently building up the offering for the German market. Be the first to know about our newsletter when we offer a hotel subscription in your city.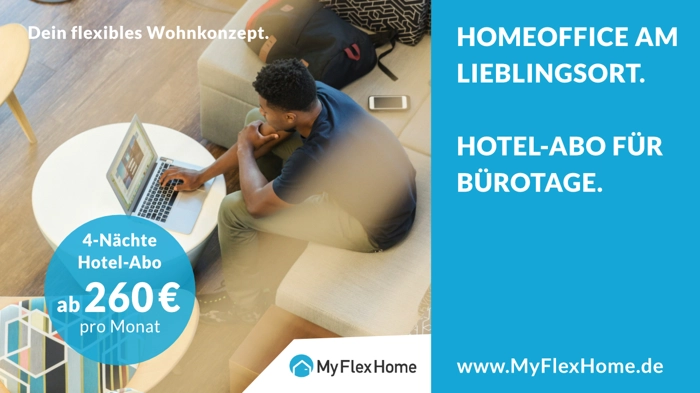 We conducted a survey "The New Normal – Location Independent Working" (with n=510) in the relevant target group in April-June 2021. Here we asked potential hotel subscription users about their commuting behavior and the requirements profile for a hotel subscription. The findings are incorporated into the design of our hotel subscription offer.
A further overview on the topic of "hotel subscriptions" can be found in the trend map: Hotel subscription .
MyFlexHome – Hotel subscription instead of second home – More on: www.myflexhome.de