Discover the new way of living: Why hotel living is more than just a trend
There is something about hotels that fascinates us. The freshly made beds, the attentive service and the possibility to be in the middle of the vibrant life of a city or in a quiet, secluded place. But what if a hotel stay wasn't just limited to vacations or business trips?
More and more people are discovering the advantages of living in a hotel. They appreciate the flexibility, comfort and luxury that a hotel offers, at a reasonable, almost fixed price. No chores, no tedious repairs – just the freedom to enjoy life. Whether it's the daily maid service that takes the hassle out of cleaning up or the always-available gym, living in a hotel can offer many perks far beyond what a typical apartment can provide.
Here are five reasons why it's more than just a passing trend:
Comforts and Amenities: Hotels often offer a variety of amenities such as room service, dry cleaning, gyms, pools and spa facilities. For many people, the ability to access such amenities without having to make additional arrangements or pay extra is very enticing.
Flexibility: People who travel a lot for work or want to be flexible in their living situation find hotel living attractive. It allows them to move without much hassle, and they don't have to worry about long-term leases or buying property.
Location: Hotels are often located in central or strategic locations in a city. This gives residents the advantage of living close to their workplace, major attractions or transportation hubs.
Security: Many hotels have security personnel, surveillance cameras and other security measures. For those who value security, staying in a hotel can be a reassuring option.
Simplicity and time saving: living in a hotel can simplify everyday life. There are no extra utility bills, no stress with household repairs, and no worries about the day-to-day upkeep of a house or apartment.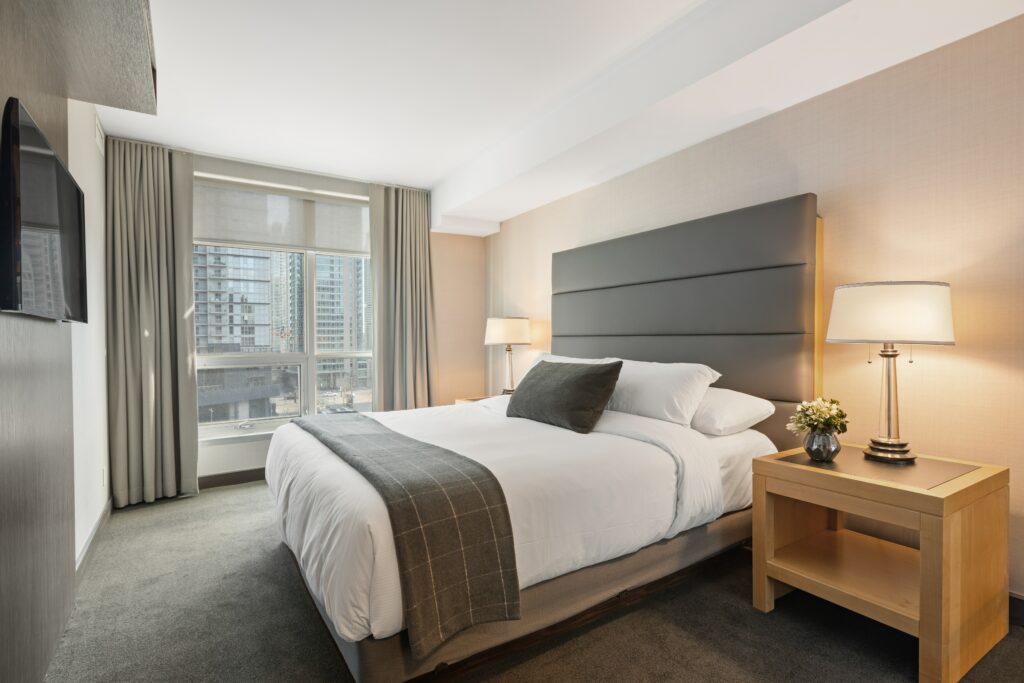 Living in a hotel is more than just a short-term trend. It's a new way of living that adapts to the needs of digital nomads, long-distance commuters, and anyone who craves flexibility.
At MyFlexHome, the comfort of a hotel is combined with the feeling of home. Whether you have a project outside of your hometown or commute regularly, our "live-in temporary hotel" solution offers a stress-free experience.