The pandemic has taken the world by storm and caused changes in all areas. The tourism industry was particularly affected. Hotels needed to find creative ways to meet the challenges of the Covid 19 pandemic, and so there was a revival of a concept that had been practiced in the past, especially by creatives and writers like Maya Angelou: Long-term stays in hotels.
In the digital era, this concept is experiencing a renaissance. Flexible hotel subscriptions and membership models now offer not only authors and artists, but also digital nomads, business travelers and creative teams the opportunity to stay and work in hotels on a long-term basis. Hotels like Zoku Amsterdam even go a step further by offering co-working spaces, common areas, and even "community managers" to help integrate locals and visitors.
More than just a room: the advantages of the subscription model
What is particularly appealing is the total package: housing, workplace and community all in one place. Digital nomads or business people who are used to traveling regularly and used these models before the pandemic highlight the value of services such as concierge services, bars and restaurants. In addition, the subscription model provides a constant source of revenue for hotels and attracts guests with the prospect of exclusive benefits and discounts.
Brands like Inspirato, Selina Colive, and MyFlexHome are already stepping into this arena, providing varied price points for different needs but always focusing on offering a better deal with added benefits. For instance, Inspirato offers unlimited stays in five-star accommodations for a flat monthly fee, while Selina Colive allows subscribers to enjoy unlimited nights in up to three different properties per month.
An old idea rethought
Decades ago, Maya Angelou reserved a hotel room in every city she visited – not only for the luxury, but also to create her own space. This idea has taken on new relevance in today's post-pandemic world, where hotels are using innovative subscription models to appeal to a new demographic of digital nomads and remote workers.
One example is Zoku Amsterdam, which opened in 2015 and was designed for digital nomads. It offers not only a room, but also a community for workers who are mobile and long for stability and a social environment. In the face of declining tourism, the hotel has moved to a subscription model, offering individuals or even entire creative teams a "home away from home" that combines accommodation, workspace and community in one place. HMore experiencedotels are no longer just pit stops, they are ecosystems for productivity and lifestyle.
Another example is the MyFlexHomes hotel subscription, which is more than just accommodation, it is a lifestyle of flexibility and innovation. Not only does it guarantee the most competitive prices and no surprises, but it also advocates hybrid working and offers perfect accommodation solutions for it in some of the best hotels in major German cities. For employees, it's an unparalleled blend of comfort and freedom that transforms the notion of workplace benefits into tangible, everyday experiences.
Overview of subscription models in the hotel industry
Here are some examples from the industry that already rely on a subscription model today:
Citizen M Global Passport: Citizen M Global Passport offers multiple properties in the U.S. and Europe for a one-time flat fee of $50 per night for monthly blocks. Guests must stay a minimum of seven nights and a maximum of 29 nights per home. The company also offers a 25% discount on all meals during the stay.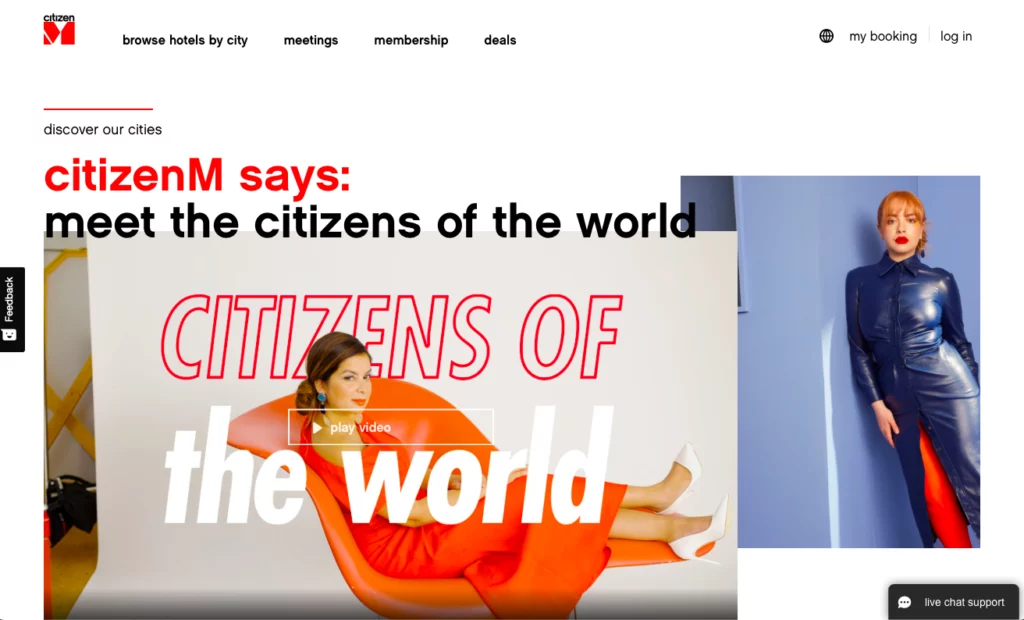 MyFlexHome: True to the vision of "living and working wherever you want", MyFlexHome offers a flexible hotel subscription that lets you choose between 4 and 16 nights in one or more selected hotels in Munich, and soon in other German cities. This offering is designed to show users the benefits of a subscription while providing the convenience and benefits of their favorite hotel, whether they are traveling for business or personal events.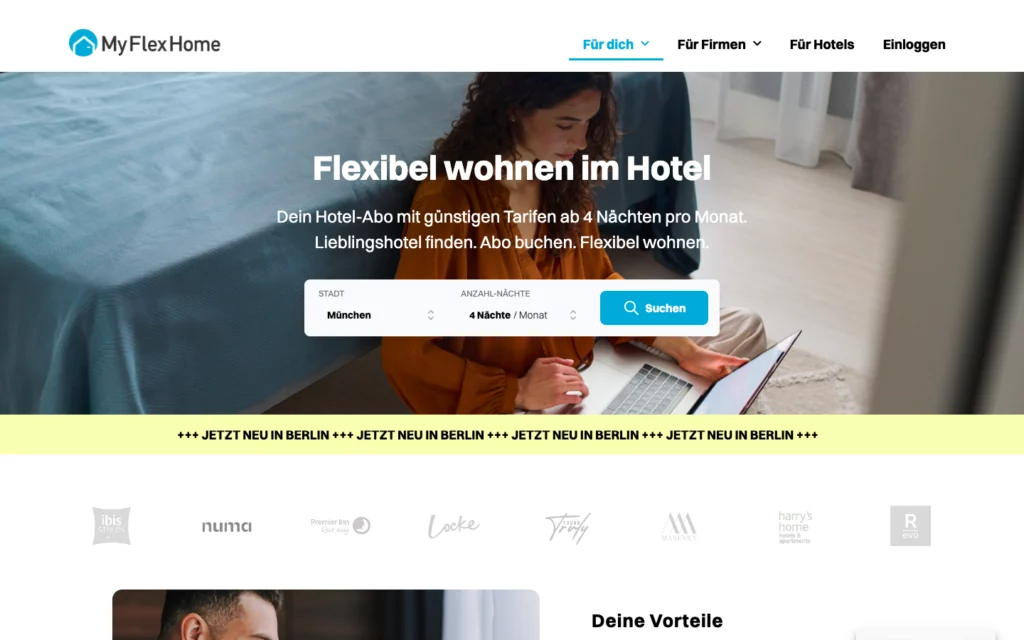 Inspirato: Inspirato began offering its members unlimited stays at a select lineup of five-star accommodations and luxury cruises in 2019. A flat monthly fee of $2,500 guarantees them nightly savings, unique experiences and stays at no additional cost.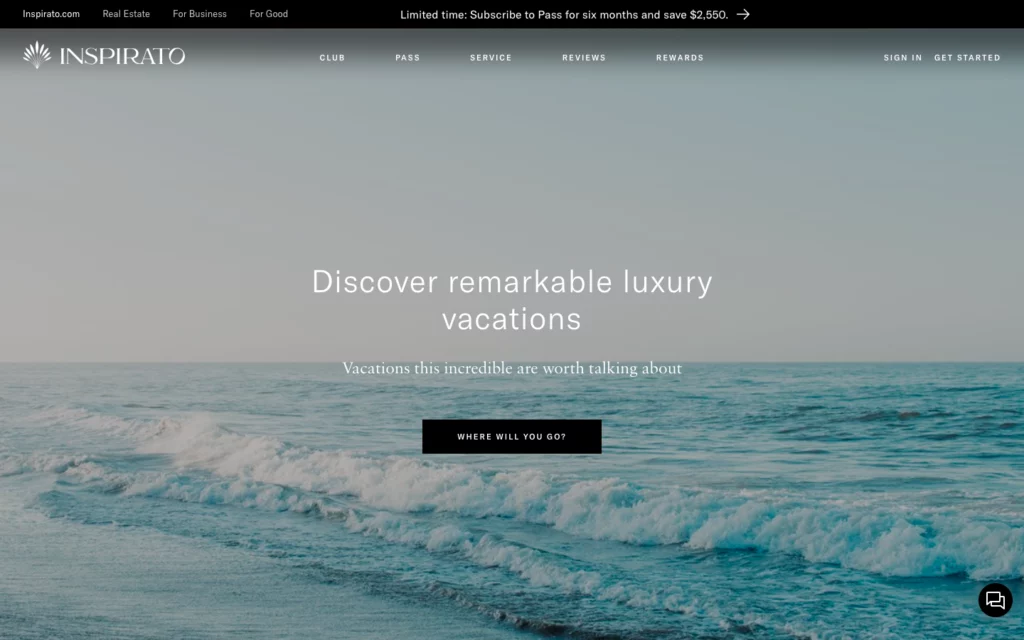 BeRightBack: This is not a hotel, but a London-based traveler and destination referral platform that offers a subscription model with discounted flights and accommodation packages: You pay monthly (currently £49.99 per month for one person; UK travelers only) and get three "surprise trips" to Europe per year!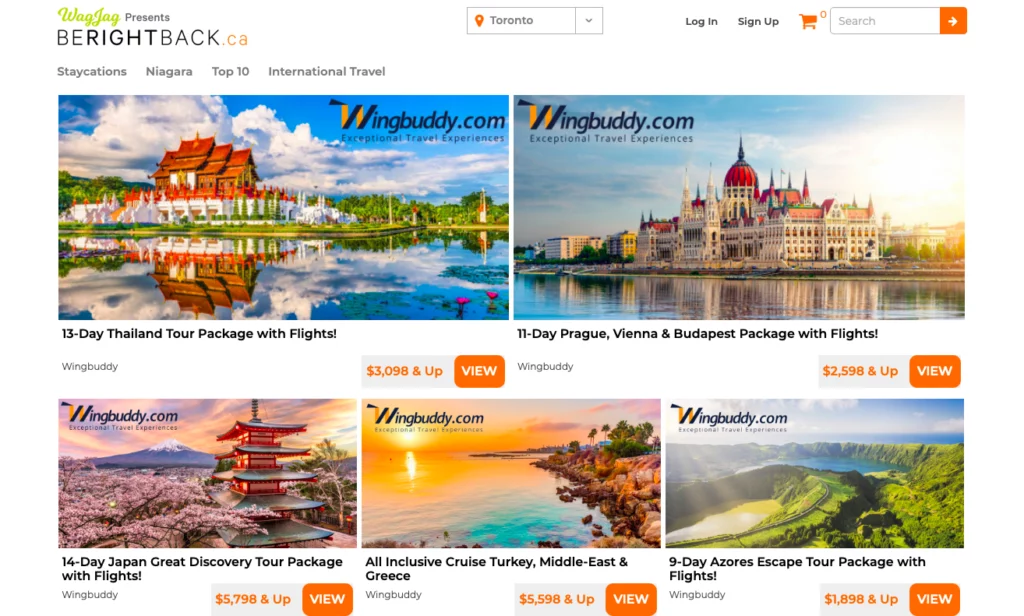 Selina Colive: The concept of living together has been redefined by Selina Colive. Subscribers can enjoy unlimited nights at up to three different properties per month. With facilities in Latin America, the U.S. and Europe, pricing varies by location and accommodation level.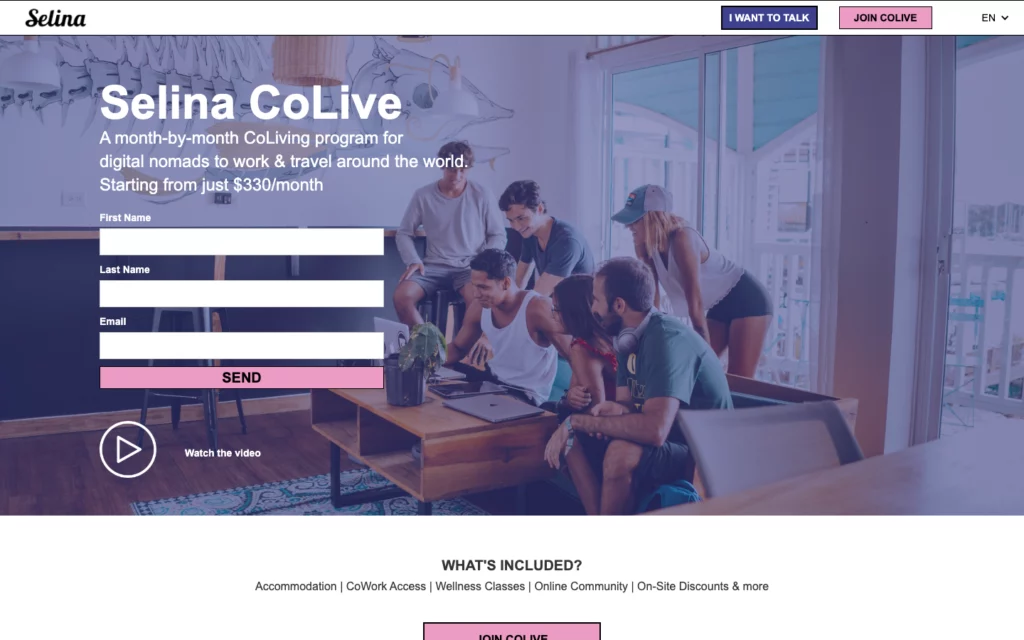 Oberoi: Oberoi Select is an exclusive program that allows you to purchase accommodations in advance at Oberoi Hotels & Resorts in India. Save up to 30% on accommodations with meal plans and 15% on food and beverages. Choose between 26 vouchers or 45 vouchers. Other benefits include a 25% discount at The Oberoi Spa, complimentary use of the business center, complimentary ironing of up to four items of clothing, and airport transfers at select locations.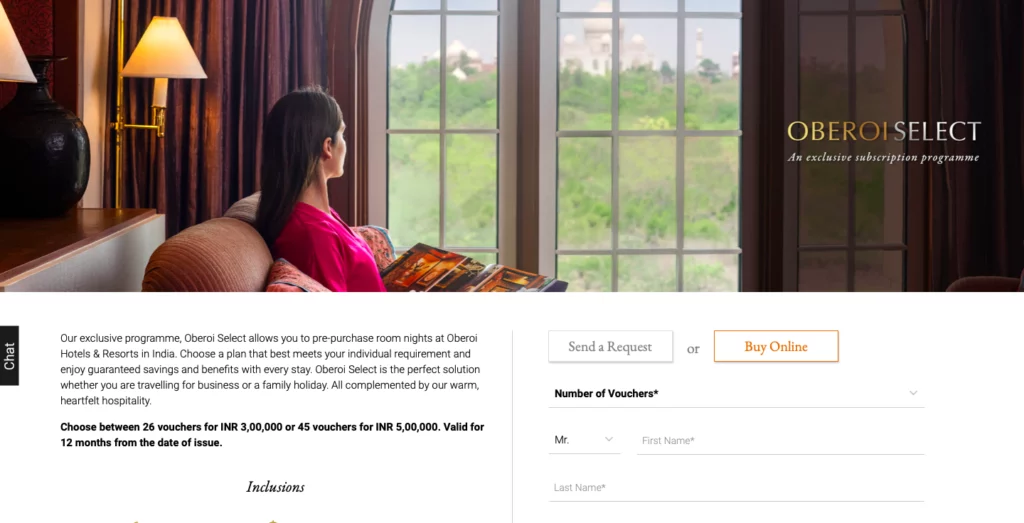 Zoku: Zoku Amsterdam is aimed specifically at digital nomads. Their prices start at €2,750 for a 30-day stay, with incentives for longer stays. A refreshing change for those looking for the mix of cozy apartment and hotel.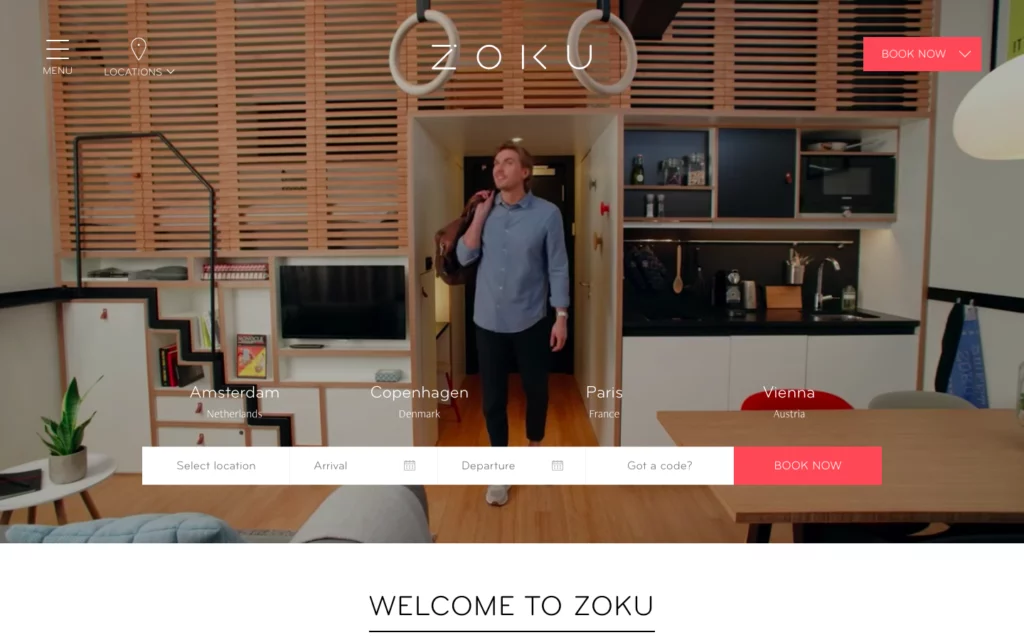 Travel + Leisure Co: Known as one of the most influential travel brands in the world, offers a special kind of travel membership with their new product "Travel + Leisure GO". Interested parties can first get a free preview of the savings and benefits and opt for full membership once they are ready to make their first booking. This membership unlocks additional valuable benefits and provides access to millions of travel options. "Travel + Leisure GO" members receive exclusive offers and discounts on hotels, attractions and more, making the Travel + Leisure magazine experience a reality.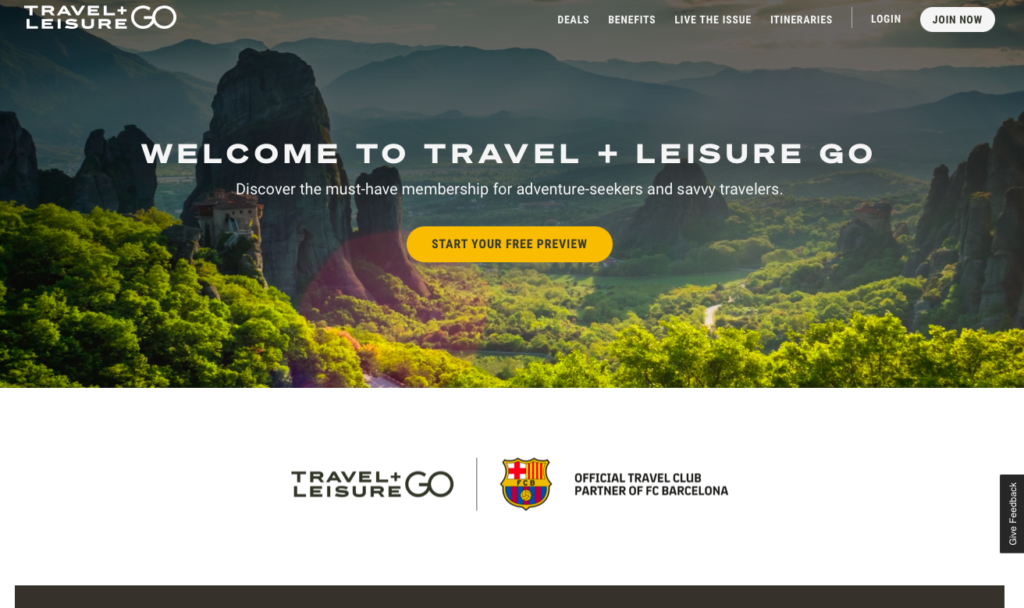 Subscriptions for entire teams: the influence of the tech industry
It's not just individual travelers who take advantage of these subscription models; entire teams of companies, especially from the tech sector, are drawn to "team retreats" at subscription-based hotels. This enables new, effective and secure ways to collaborate, especially in an era when remote work has become the norm.
Diversity and inclusion in the new world of work
In this context, the importance of diversity and inclusion in companies cannot be ignored. Stephanie Nadi Olson, founder of We Are Rosie, stresses the need to rethink how we work and encourage diversity. A flexible work environment offered by hotel subscriptions could also help break down barriers and create a more inclusive work culture.
Final thoughts: A win-win situation
The pandemic may have presented many challenges, but it also paved the way for innovative solutions. Hotel subscriptions could not only open up new opportunities for the beleaguered hospitality industry, but also make everyday work more flexible and inclusive. In a time when change seems to be the only constant, this model could be beneficial for hotels as well as for employees and companies.
It remains exciting to see how this model will evolve, but the signs are good for a flexible, inclusive and connected future.