In recent years, living in the countryside has become a real alternative for many people in metropolitan areas. This development was further reinforced by the pandemic. The increasing use of home offices and the freer choice of work location are made possible by the expansion of digital infrastructure (video conferencing systems, etc.) and the greater acceptance of flexible working models.
When it comes to housing, rising rents and purchase prices in metropolitan regions are also playing their part in attracting more people back to the countryside. Despite low interest rates, the dream of owning a home in metropolitan areas is often almost impossible to realize. Thus, this dream is shifting from urban areas to the surrounding countryside or even to the countryside.
One trend here is the "urban village." This form of living aims to reinvent rural life with digital innovations and urban ideas. The basic idea is not to move to the countryside as a single family, but together with other families, friends and acquaintances.
The Berlin Institute for Population and Development has produced a comprehensive study on the subject of " urban villages" ("Urban villages – How digital working can bring city dwellers to the countryside"). The study looked at 18 urban village projects, 14 of which are located in the Berlin area. The number of inhabitants per village ranges from 10 to 250.
The first Urban Village considered was established as early as 1998, the others between 2011 and 2019. They are characterized by collaborative projects such as co-working spaces, car sharing, cooperative enterprises, solidarity agriculture, local libraries, workshops.
Overview of the 14 urban villages in the Berlin area: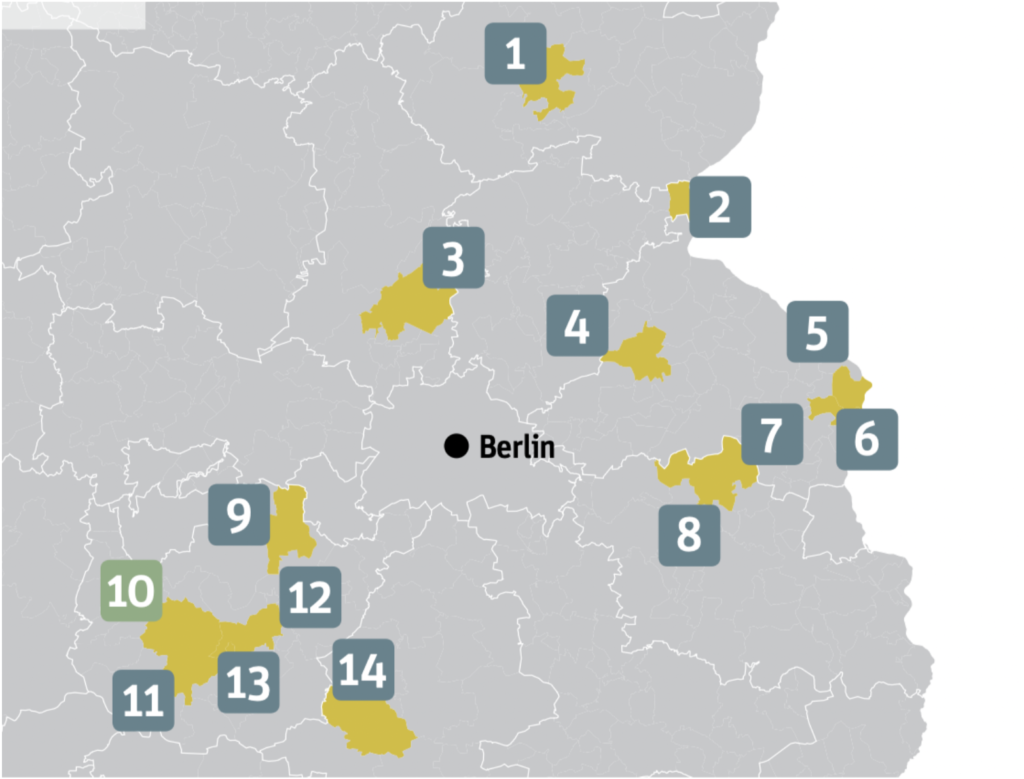 1 | Libken, location: Gerswalde, residents: 10 and space for up to 30 artists and guests, 2014: occupation
2 | Stolzenhagen Manor, Location: Lunow-Stolzenhagen, Residents: 40 and their children, since 1998
3 | Annagarten, location: Oranienburg, comrade-in-arms: 38, since 2016
4 | Hof Prädikow, location: Prötzel, inhabitants: up to 150, since 2020
5 | Gut Gorgast, location: Küstriner Vorland, comrades-in-arms: 16, since 2015
6 | Hof Hackenow, Location: Alt-Tucheband, residents: 4 adults and one child, since 2018

7 | House of Change, location: Steinhöfel, residents 6 women as core group, up to 20 more, since 2018

8 | Together in Neuendorf, location: Steinhöfel, members: 37, since 2018

9 | Uferwerk, location: Werder (Havel), residents: 95 adults and 60 children, since 2011

10 | Coconat, location: Bad Belzig, since 2017

11 | KoDorf, location: Wiesenburg/Mark, residents: up to 250, since 2019

12 | Die Frieda, location: Brück, residents: 4 and circle of supporters from Berlin, since 2014

13 | Alte Mühle Gömnigk, Location: Brück, residents: 30, since 2008

14 | Grüna farm, location: Jüterbog, residents: 8 and club members from Berlin, since 2013
The entire study is available for free download at:
https://www.berlin-institut.org/studien-analysen/detail/urbane-doerfer

Example: The KoDorf in Wiesenburg
At KoDorf Wiesenburg 40 small houses with an area between 25 and 80m2 were built on the site of a former sawmill. The sustainable construction method was implemented with high aesthetic standards.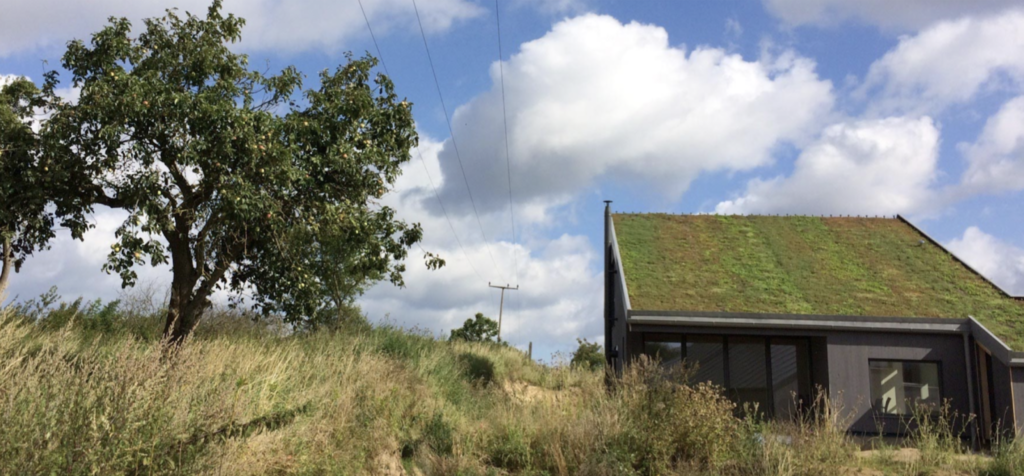 Larger families or group of friends can purchase several adjacent units. In the WG-Haus friends of shared apartments will find a new home. Eight tree houses are planned for temporary use by guests. To foster community, there are eight so-called community houses, as well as a large playground, coworking spaces, workshops and a sauna.
Life in the country and the presence in the office
Even though many work models are covered by the use of the home office, there are still jobs where a temporary presence in the office is necessary. Some also do not want to completely give up personal contact with work colleagues. For attendance of 2 to 3 days per week, daily commuting would be very tedious for distances of > 1.5 h. Therefore, it is a good idea to put the office days together and find a home in the city for this time.
Make a hotel your home in the city. MyFlexHome's hotel subscription allows you to book the days you need at the hotel at a constant monthly price. Compared to a second home, only a book portion of the cost is incurred, depending on whether a 4,6 or 8 night subscription is booked.
You can find more information about MyFlexHome's hotel subscription at: www.myflexhome.de