At a constant price, you can sleep cheaply for 4 to 12 nights per month in a hotel of your choice and enjoy additional benefits. MyFlexHome offers with the hotel subscription the solution for your recurring overnight stays per month, no matter if you travel to Munich regularly for business or have to stay overnight for another reason.
You want to rent yourself on time? Otherwise, during your absence your apartment would be empty? Use a hotel subscription as an alternative and pay only for nights you really use. Read through our tips for temporary living at www.myflexhome.de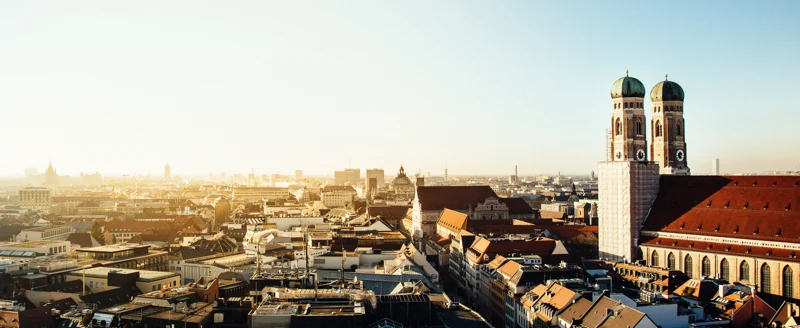 What "Wohnen auf Zeit" housing options are available?
Temporary living includes various forms of furnished and temporary living. Depending on the usage behavior and desired service, there are different solutions: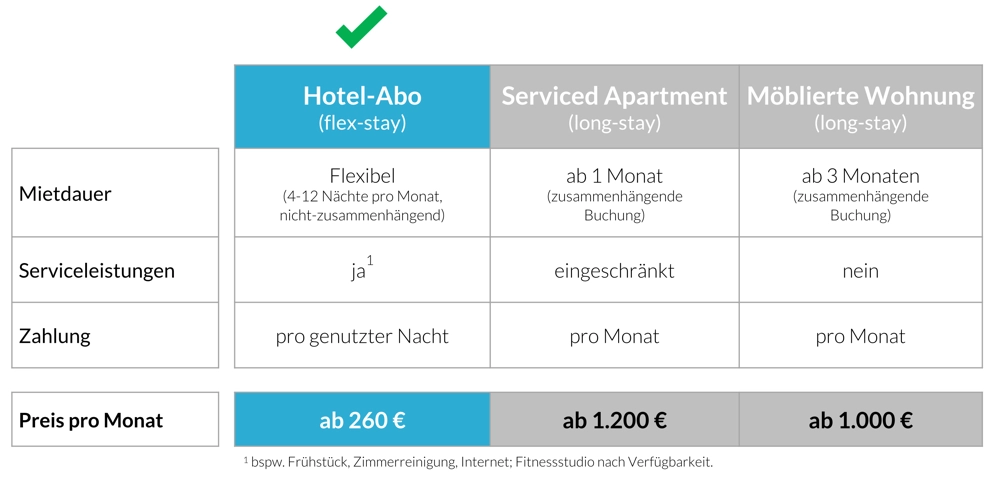 Feel at home in the hotel!
As a regular guest at the hotel you will enjoy special benefits at MyFlexHome. For example, you can leave a piece of luggage at the hotel between your stays and not always have to completely repack your bag. You know the conditions and the staff of the hotel and as a regular customer you will receive an excellent service.
A hotel subscription is the alternative to temporary furnished living or interim rent. The hotel subscription is commission free for customers, no deposit is required either.
Whether you are looking for a super central temporary apartment near the main train station or a 1-bedroom apartment in Schwabing, we can offer an alternative to a rental apartment in any part of Munich.
Read more: www.myflexhome.de
Now live on time with a hotel subscription from MyFlexHome in the following cities: